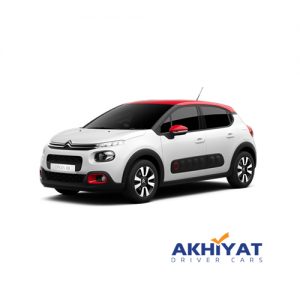 Citroën C3 Shine
You get free :
All risk insurance
Baby seat/ booster seat
Delivery: airport-city-hotel
Second driver free
unlimited km
The Citroën C3 Shine car rental is an excellent choice if you are looking for a compact, economical and stylish vehicle. The small size of the Citroën C3 makes it easy to park and operate on busy roads, making it an ideal rental car for city driving.
It is characterized by several aspects: driving comfort, luxurious seats, super-mini five-door… Multiple advantages in terms of safety and comfort for the drivers of this compact sedan.
Citroën C3 Shine to hire is the best choice for young people or a couple who want to drive in Agadir, Marrakech or Casablanca without worrying about traffic. Contact us now or book the Citroën C3 Shine online in just a few minutes.