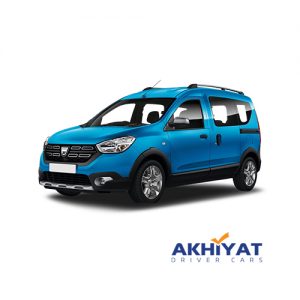 Dacia Dokker
You get free :
All risk insurance
Baby seat/ booster seat
Delivery: airport-city-hotel
Second driver free
unlimited km
Renting a Dacia Dokker is the ideal choice when you are looking for space without sacrificing the driver and passengers' comfort. It offers the possibility to travel up to 5 passengers.
The Dacia Dokker has a side door for easy passenger access. Stability on the road and technical conditions are guaranteed for the best possible travel conditions. The trunk door opening is in two parts, so it will be very easy to place luggage in it.
You can book the Dacia Dokker online for your next trip to Agadir, Marrakech or Casablanca.