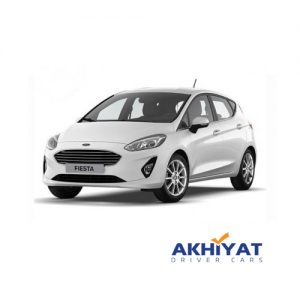 Ford Fiesta
You get free :
All risk insurance
Baby seat/ booster seat
Delivery: airport-city-hotel
Second driver free
unlimited km
The Ford Fiesta is a small car with a modern design. Its dimensions make it easy to park in the city traffic. Although it is relatively small, it has 5 doors (including the trunk door), which makes it comfortable for long journeys.
This makes renting Ford Fiesta useful for city and long-distance driving. It will meet all your expectations in terms of comfort and safety.
An excellent choice for car rental, the Ford Fiesta is a popular and sought-after car for people who want to rent a car, whether it's for a short or long term!
Don't wait anymore and hire Fiesta now for your next trip to Agadir, Marrakech or Casablanca.