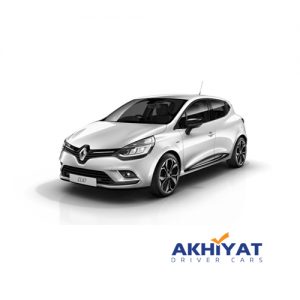 Renault Clio 4 BVA
You get free :
All risk insurance
Baby seat/ booster seat
Delivery: airport-city-hotel
Second driver free
unlimited km
Renault Clio 4 BVA has a sporty and elegant look. The balanced and dynamic exterior features express sportiness and confidence in the car. The interior is modern, welcoming and friendly. Renault Clio 4 BVA is an excellent choice of rental car!
The French carmaker Renault has become one of the most reliable car brands in the world since its creation in 1899.
The Renault Clio 4 BVA for hire is our customers' favorite model because of its modern sporty design and comfortable interior. The car is a low-cost one. It has balanced drivability and it can be easily parked in the city.
Rent a Renault Clio 4 BVA with Akhiyat Driver Cars and you can experience the joy of driving one yourself.