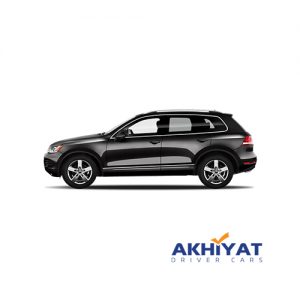 Volkswagen Touareg
You get free :
All risk insurance
Baby seat/ booster seat
Delivery: airport-city-hotel
Second driver free
unlimited km
A Volkswagen Touareg rental will offer travellers a mix of power, comfort and space for their holiday or business trip to Casablanca, Marrakech and Agadir. The VW Touareg has enough rental power to do almost anything, and it is one of the most spacious vehicles in its class, both in terms of space for passengers and in terms of  luggage.
The Touareg car can comfortably accommodate 5 adults, and performs well on long trips in the rural areas as well as on short trips in the city. It is the ideal car for small groups and families. The Tuareg's storage space is one of its main features.
Take advantage now and book the Touareg on our site!