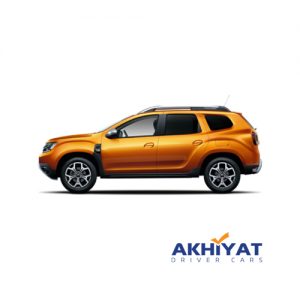 Dacia Duster
You get free :
All risk insurance
Baby seat/ booster seat
Delivery: airport-city-hotel
Second driver free
unlimited km
The Dacia Duster for rent is a modern vehicle with a diverse range of features and functions. It offers the possibility of driving with 5 passengers on all grounds. The high driving position offers a better view of the road. This makes it the ideal choice for your road trips in Morocco.
In addition to being an economical car thanks to its low fuel consumption, the Dacia Duster is a beautiful 4×4 family car, Diesel, with generous space for luggage.
Take advantage of Dacia Duster by booking it for your next trip to Agadir, Marrakech or Casablanca.