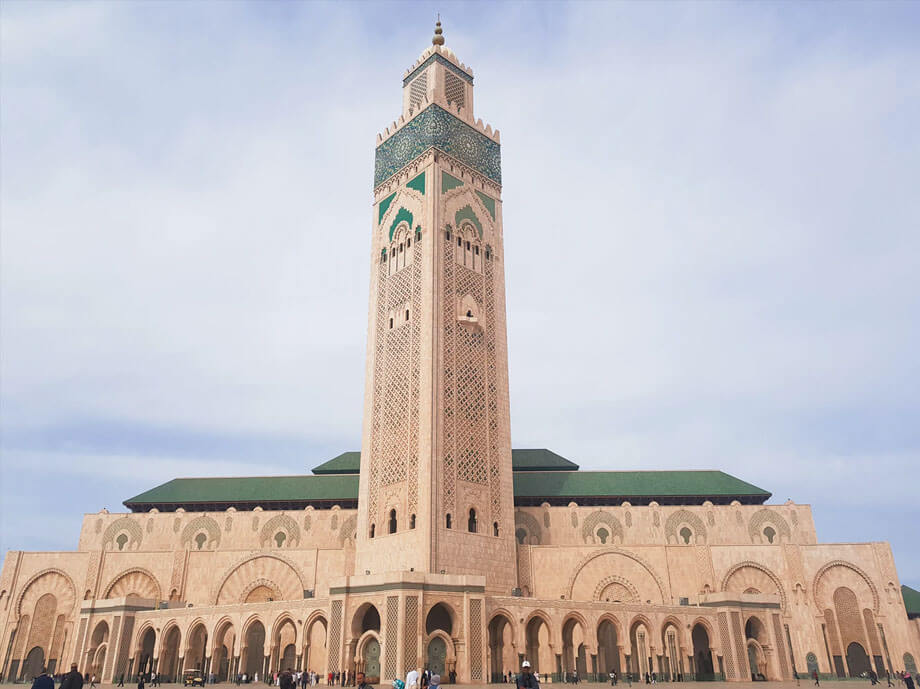 Cheap casablanca car rental
On your next trip to Casablanca, car renting is a necessity. As the largest city in Africa and the economic capital of Morocco, Casablanca has become a metropolis with more than four million inhabitants. More than two million cars and motorcycles use the highways and streets of Morocco's most populated city on a daily basis.
In view of these facts, the best choice of car rental in Casablanca is to reserve a city-size car or a compact car, for a smoother traffic flow.
Situated in the heart of Morocco, Casablanca is a city with both economic and touristic potential. Whether you are traveling for business or pleasure, Akhiyat Driver Cars has a variety of vehicles for rent adapted to your needs upon your arrival. You will be able to spend more time exploring the city.
Rent a car in Casablanca and discover the best sights of the city. From modern art galleries to the immaculate public parks and markets. There is a lot to discover.
Our car rental agency in Casablanca offers unlimited mileage, so you don't have to worry about meter readings, as you would definitely do with a Casablanca taxi. Our services are designed to complement each other to provide you with a complete experience. 😉
Is renting a car in Casablanca always a good idea?
Morocco is famous for its mosques, whose architecture is among the most impressive in the country. One of the most popular is the Hassan II mosque located in Casablanca. Discover this mosque and many other landmarks of the city by renting a car of your choice inexpensively offered by our car rental agency in Casablanca.
Casablanca is the third largest tourist city in Morocco and people come here mainly for business. Although the economic capital does not have the same attractions as Marrakech, the city attracts its visitors with its attractive night life and the wide diversity of restaurants and bars.
The car rental experience in Casablanca at Akhiyat Driver Cars is fast and convenient. Therefore, rest assured that when you book a car with us, we make sure that you are delivered in the best conditions. If you prefer a particular type of car, you can choose from the different categories we are offering.
It doesn't matter whether you are looking for a city type rental car or something a little larger for the whole family. We have a wide range of new and comfortable rental cars. Check out our selection of vehicles and book a car online today.
Services included in our car rental offer in Casablanca
As we are concerned about your satisfaction, our car rental agency in Casablanca Akhiyat Driver Cars offers a package of additional services totally FREE to provide you with maximum satisfaction:
Free delivery & pick up at Casablanca Mohammed-V airport, from your hotel and everywhere in the city;
24/7 roadside assistance service in case of a breakdown or an accident on the road. We take care of your pickup as soon as possible ;
Assistance N° : Aissam +212(0)661377106 / Abdelaziz +212(0)668698969
Subscription to an all-risk insurance that protects you in case of an accident in which you are at fault;
Enjoy unlimited mileage and no longer worry about car journeys. You can drive without limit ;
Free second driver; is the second person who can drive the rented car. This second person benefits from the same guarantees as the main driver as soon as he is declared in the contract. Minimum age 21 years old with a driving licence valid for more than 2 years.
Baby seat / booster seat: Have a free baby seat & booster seat at your disposal for any reservation of a car from our selection.
Discover also our other car rental offers :
Transfer by minibus: airport and downtown
A budget not to be exceeded? Need some information? Do not hesitate to contact us for any reservation or information.