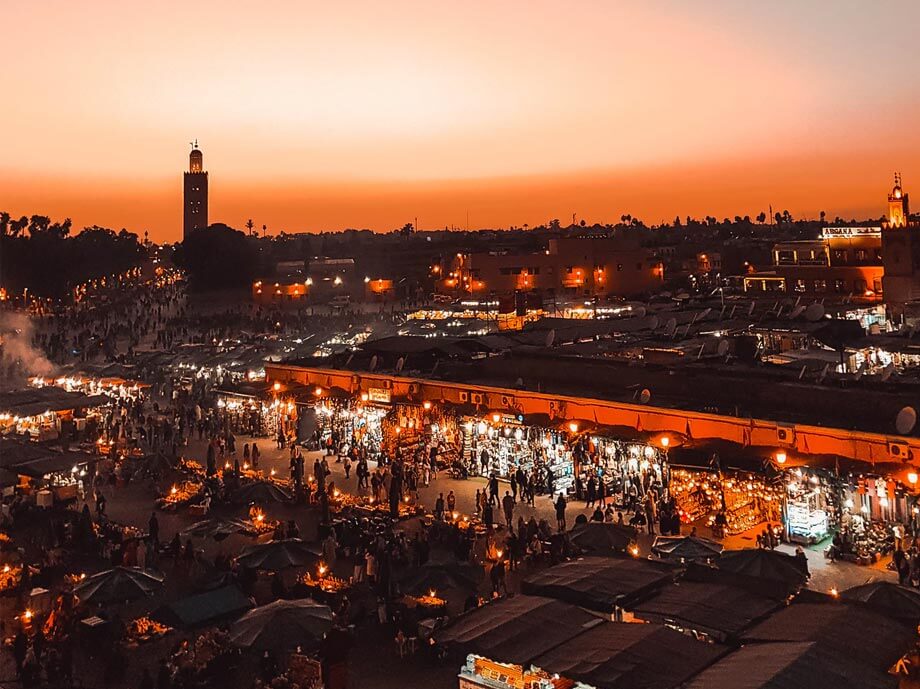 Cheap car rental in Marrakech
The offer of car rental in Marrakech with our agency is simple and fast. It allows you to get access to a large selection of vehicles. Whatever type of car you want, sedan, compact, 4×4 or minibus, you will surely find the vehicle that will meet your expectations for your next trip to Marrakech.
Moreover, we offer several additional services free of charge, included in the rental offer to make sure you get all the benefits you can when you choose a car to rent. Moreover, the prices we offer are very cheap and adaptable according to the length of your stay in the red city.
Plan your car rental now! We take care of the delivery for free, so you can pick it up as soon as you arrive at the airport Marrakech – Menara.
Why you should rent a car for your next trip to Marrakech?
The red city attracts every year many tourists from all over the world thanks to its cultural and historical heritage. Known for its Medina, but also for its souks or its palm groves. You will have a wide choice of visits to the emblematic places: Place Jemaa El Fna, the Majorelle Garden, the Koutoubia mosque, as well as a multitude of treasures to discover.
Its geographical location makes of Marrakech a region that encourages discovery. Renting a car in Marrakech is, therefore, undoubtedly the ideal option to discover the region and enjoy the most beautiful Moroccan roads.
In this case, our agency recommends a sedan or a sporty 4×4 that will meet the requirements of safety and comfort on unpaved roads. These types of rental cars are perfect for itinerant trips from Marrakech.
In case you wish to discover the city, keep in mind that the traffic flow in the city centre is always quite high. Therefore, it is highly recommended to book a compact car, such as the Hyundai i10 or the Citroën C3 Shine, which are ideal for getting around the city and parking easily.
Book your vehicle in Marrakech and benefit from a free service package
To make the experience complete and let you take full advantage of your stay in Marrakech, our car rental agency in Marrakech Akhiyat Driver Cars provides additional services that are completely free of charge:
Free delivery & pick up at Marrakech – Menara Airport. Possibility also to deliver the car to your hotel or anywhere in the city;
Our service includes, also, an assistance service 24h/7d in case of breakdown or accident on the road. We make sure to take care of you as soon as possible; Assistance N°: Aissam +212(0)661377106 / Abdelaziz +212(0)668698969
All-risk insurance that protects you against all risks in the event of a road accident, whatever the circumstances;
Unlimited mileage: this service allows you to drive in complete freedom without worrying about mileage;
Free second driver; This service allows you to declare a second person to drive the car. This person will benefit from the same guarantees as the main driver. This option requires that the second driver must be at least 21 years old and have a valid driver's license of at least 2 years.
Baby seat / booster seat: You have a baby? Don't worry, you can benefit from baby seats free of charge for any car rented from Akhiyat Driver Cars.
Discover also our other car rental offers :
Transfer by minibus: airport and downtown
A budget not to be exceeded? Need some information? Do not hesitate to contact us for any reservation or information.