Car Rental In Morocco – Cheap 7 Seater Car Rental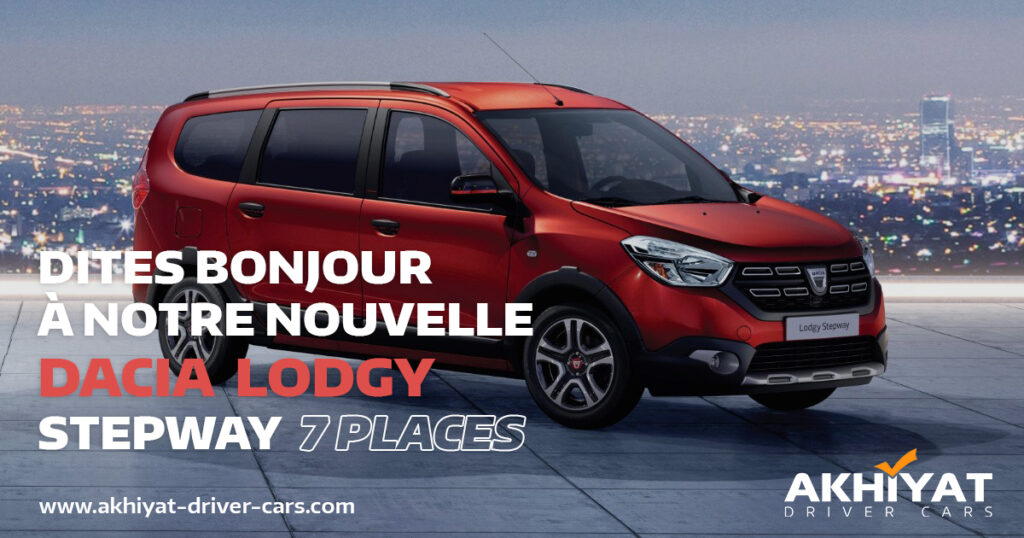 Aissam AKHIYAT

PubliéJanuary 7, 2022

Tourism
Morocco is a great destination to travel around by car, from the Atlantic and the Mediterranean coasts to the Atlas Mountains and the Sahara desert. Car Rental In Morocco at akhiyat driver cars is the best way to experience it all.
The best time to visit Morocco is during spring (mid-March to May) or autumn (September to October). The weather is warm but pleasant, unlike the cold temperatures and snow of winter, or the scorching heat of summer.
We Offer To Pick You Up From These Airports:
Marrakech Airport: Serving Morocco's most popular travel destination. Marrakech Airport serves flights to and from many destinations in Europe and North Africa and is popular with low-cost carriers like Ryanair and easyJet
Casablanca Airport: is an international airport serving Casablanca, Morocco. Located in Nouaceur Province, it is operated by ONDA (National Airports Office). the busiest airport in Morocco and the fourth busiest in Africa
Agadir–Al Massira Airport: an international airport serving Agadir, a major city in southwest Morocco and the capital of Souss-Massa region. The airport is located in the commune of Temsia, 20 km southeast of Agadir proper.
Our Best Offers :
​​ Cheap 7 seater car rental
Car Rental In Morocco Cheap 7 Seater Car Rental. Renting a 7 seater station wagon is one of the best family choices. They are Spacious and comfortable, which allows you to travel long distances in total comfort. The 7 seater station wagon also has the advantage of a large trunk, which enables you to carry a lot of luggage.
In case you need extra space for you and your family or for a group of friends, With our selection of spacious, high quality and affordable 7 seater minivans for rent in Agadir, Marrakech, and Casablanca, you can choose the perfect vehicle for you that is suitable for your trip.

We all need to rent a car for the weekend! Whether you need to relax in the countryside, go to the beach or go to an event in Agadir, Marrakech or Casablanca, we are happy to offer you the perfect weekend rental car. Akhiyat Driver Cars agency's Weekend offer allows you to choose a car from a wide range of top-of-the-range vehicles. This offer is valid from Thursday afternoon to Sunday.
Do you need a long term car rental? The good news is that our car rental agency will be more than pleased to rent you a car for a long period of time.
Our long term car rental offers discounts for long term rentals and can even include discounted insurance packages. This will definitely influence the final long-term rental fees.
Akhiyat Driver Cars believes in providing flexible solutions, including long-term car rental. For customers who wish to rent a car for several weeks, a month or more, we offer a long-term package with attractive prices.
Akhiyat Driver Cars offers a high quality car rental with driver service in Agadir, Marrakech and Casablanca, adapted to your needs as a business or personal traveler.
We use the car of your choice from a wide range of vehicles, driven by professional, punctual and courteous drivers. Your driver can pick you up at any location, including your home, office, airport, hotel or holiday home.
Rent your car now.
Top cities and places to visit
Chafchaoun is a mesmerizing touristic city in northwest Morocco and located between TANGER and TETOUAN.
Ouarzazate is a city south of Morocco's HIGH ATLAS Mountains, it is known by its Kasbahs.
Fez is the most ancient city in morocco.