Casablanca, a Moroccan city with it's own character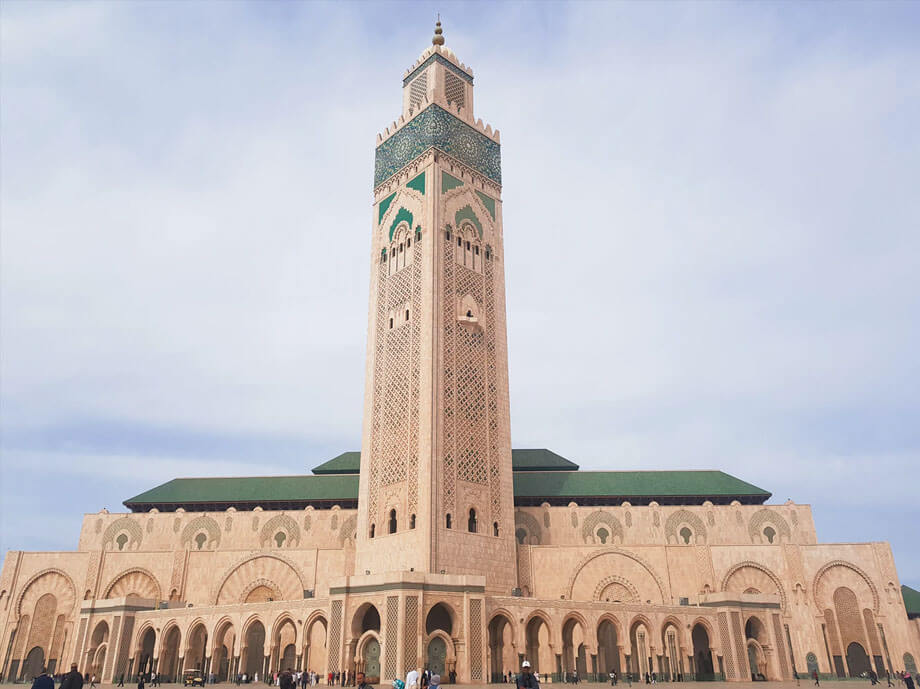 Aissam AKHIYAT

PubliéOctober 15, 2020

Tourism

Travel to Morocco
With a booming economy and a heritage of its own, the city of Casablanca has a variety of places to discover, easily accessible by vehicle.
Being the largest city in the country, Casablanca is a reserve of one of a kind activities in Morocco. Here are some ideas for places and things to do in this great city. One thing is certain, you will never be bored !
Housing, and driving around Casablanca
Are you looking for a way to find accommodation during your stay? Casablanca offers you all types of hotels due to its tourist appeal, as well as BnB type guesthouses for all budgets.
Do not worry, you will necessarily find your nest to enjoy the beauty of this large, modern Moroccan city.
The little extra that will still make the difference during your stay is how easy it is to find a vehicle for your daily trips.
A wide choice of car will be offered to you upon your arrival to the airport, or your hotel.
Car rental in Casablanca is currency current, many professionals or vacationers take advantage of this opportunity to be more autonomous and move around according to their will.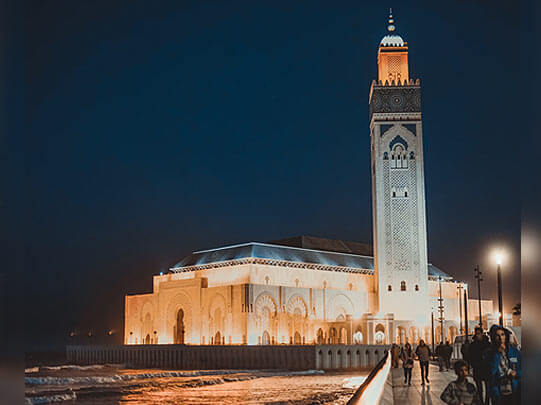 Cult and atypical places to visit.
Museum, places of worship, visits, Casablanca remains rich and interesting cultural city. Youcan stroll through the Hassan II Mosque, prestigious and open to non- Muslim public. You will be particularly impressed by its particular architecture. Do not miss visiting old Casablanca where culture and architecture are In the city center.
French colonial legacy is seen in its downtown Mauresque architecture, a blend of Moorish style and European art deco, this place has beautiful springs cultural inspirations between modernism and tradition.
Another unusual place, but less cult, is the island Sidi Abderrahman (not accessible to non-Muslims), shaped like a rock that can only be visited at low tide. Of sighted women will surely offer you to read your future!
Celebrate in the city or party with Casablanca evenings.
If you are a fan of trendy corners, Casablanca city center has a wide choice in terms of restaurants and bars, for example in the neighborhoods of Gautier and Maarif, which would correspond to a population that likes to be festive and open to spend their evenings at open bars.
In addition to that , if you are a shopping addict, you will easily find international and local stores for shopping in the biggest African mall, the Morocco Mall.
If you adore food, you can get the best spices and dishes from Casa.
Do not miss to familiarize yourself with the central market which will offer you a wide choice among flavors that you may never find again, local products imported from the city and the sea.
Take advantage of the culinary particularity of Casa restaurants by visiting one of these locations in town.
Casablanca is a port city and commercial hub in western Morocco, fronting the Atlantic Ocean.
The city's French colonial legacy is seen in its downtown Mauresque architecture, a blend of Moorish style and European art deco. Standing partly over the water.
The city abounds more festive and popular places to stroll, have a drink, do your shopping, where to get spices at the market and taste unique dishes of the delicious Moroccan cuisine. The best part is the ease of going to each place by renting your vehicle through airports or hotels, with very affordable prices.
Car Rental in Casablanca airport