5 cultural events in Morocco in 2023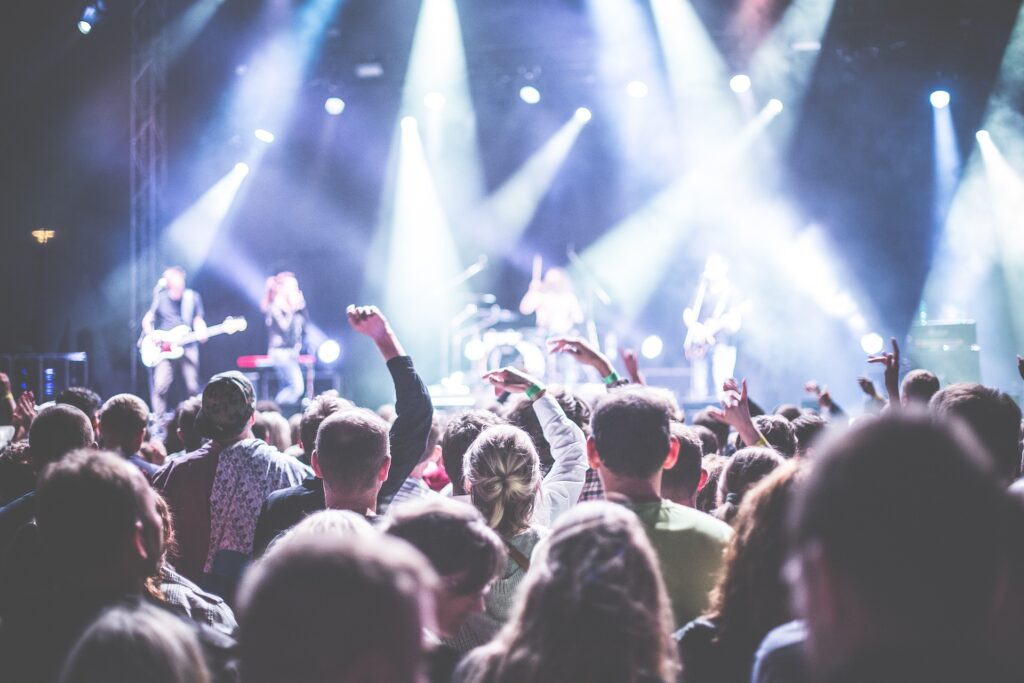 Aissam AKHIYAT

PubliéDecember 15, 2022

Rent car

Tourism

Travel to Morocco
Discover with Akhiyat Driver Cars 5 cultural events in Morocco in 2023. Whether it's a groovy evening at the Gnaoua festival in Essaouira or a moving celebration of sacred music in the old city of Fez, fill your social calendar with one or more of the many unforgettable music festivals in Morocco.
Every time you travel to Morocco, you hear its rich musical culture. This country has Berber, Andalusian, Arabic and sub-Saharan influences. Morocco is becoming a destination of choice for music festivals. It features local and international talent, eclectic musical genres and rhythms throughout the country.
World Festival of Sacred Music in Fez
The Fez World Festival of Sacred Music is a week-long festival. It brings together Moroccan Sufi singers, Judeo-Arabic poets, African-American jazz saxophonists and international stars.
Founded in 1994, this festival is one of the most magical music festivals in Morocco. The venue is magical: amidst palaces, gardens and courtyards, the views are magnificent. There is really no more suitable setting for the ritual than the cultural capital and imperial city of Fez.
Nearly three decades old, the festival was born to promote religious tolerance. It promotes cultural diversity and spiritual values in the present day.
Mawazine Music Festival in Rabat, one of the biggest cultural events in Morocco
The Mawazine – Rhythms of the World festival, or simply Mawazine, began in 2001 under the leadership of King Mohammed VI. It aims to encourage cultural tolerance, openness, respect and dialogue. This festival is one of the largest music festivals in Morocco and in the world. The festival attracts more than 2.5 million people and transforms Rabat into a huge open-air stage.
With the city of Rabat, one of Morocco's many UNESCO World Heritage Sites, as a backdrop, the Mawazine festival reveals a much more modern side of Morocco. It features an eclectic mix of musical genres, blending big names from around the world with established and emerging local artists.
Mawazine is undoubtedly international. Global stars such as Wiz Khalifa, Travis Scott, Ellie Goulding, Marshmello and The Weekend have played to its huge crowds.
Gnawa Festival in Essaouira, an emblematic cultural event in Morocco
The Gnaoua music of Morocco is now part of UNESCO's heritage. It was included in December 2019 on UNESCO's list of intangible cultural heritage of humanity.
The Essaouira Gnaoua Festival takes place in May or June of each year. It offers a very varied mix of world music and Gnaoua music. The program includes daily concerts by the best Gnaoua groups alongside guest stars from West Africa and elsewhere.
Each year, the festival stage is invaded by tens of thousands of tourists in the city of Essaouira, not to mention the many Moroccans who come from all over the country. It is a celebration of Gnawa music and musicians, a showcase and appreciation of their art, their hypnotic rhythms, their melancholic voices, their flamboyant outfits and their offbeat dance moves.
Jazzablanca in Casablanca, a cultural event in Morocco
Jazzablanca is an international jazz music festival. Every year, Casablanca hosts this music festival that mixes artists from all over the world.
There's pop, there's rock, there's blues and funk, DJs also make an appearance, including Moroccan artists. Jazzablanca has everything to please, with the mission of making jazz music accessible to all, which is why some concerts are free. The festival has more than 40 concerts spread over nine days and two venues, with a program that includes pop, rock, hip-hop and folk. In a cosmopolitan and creative setting, jazz always takes center stage at the festival.
L'Boulevard in Casablanca, a great cultural event in Morocco
Over the years, the festival of young musicians, commonly known as L'Boulevard, has made a place for itself in the calendar of urban festivals on the continent. It has become one of the major cultural events in Morocco.
Pop, hip-hop, electronic dance music, rock and even heavy metal, all the sounds not usually associated with Morocco can be found at L'Boulevard; the event is dedicated to new trends and young Moroccan musicians.
This pop/rock and urban music festival held in the city of Casablanca in October each year, seeks to promote new Moroccan musical groups through a competition called Tremplin. Other workshops and activities are organized in addition to the festival with the same objective: to discover and promote young Moroccan artists.
Book your car and organize your trip with Akhiyat Driver Cars
Akhiyat Driver Cars supports you in all your trips in Morocco. We offer several services and we will be happy to adapt them to your needs. Call us now on
From Morocco 05 28 21 75 17
From abroad 00 212 5 28 21 75 17
Or send us your mail at the following address 
4, Avenue Haj Lahbib, Cité Bahara Les Amicales, Agadir, 80000, MOROCCO.