Measures taken for the coronavirus by our company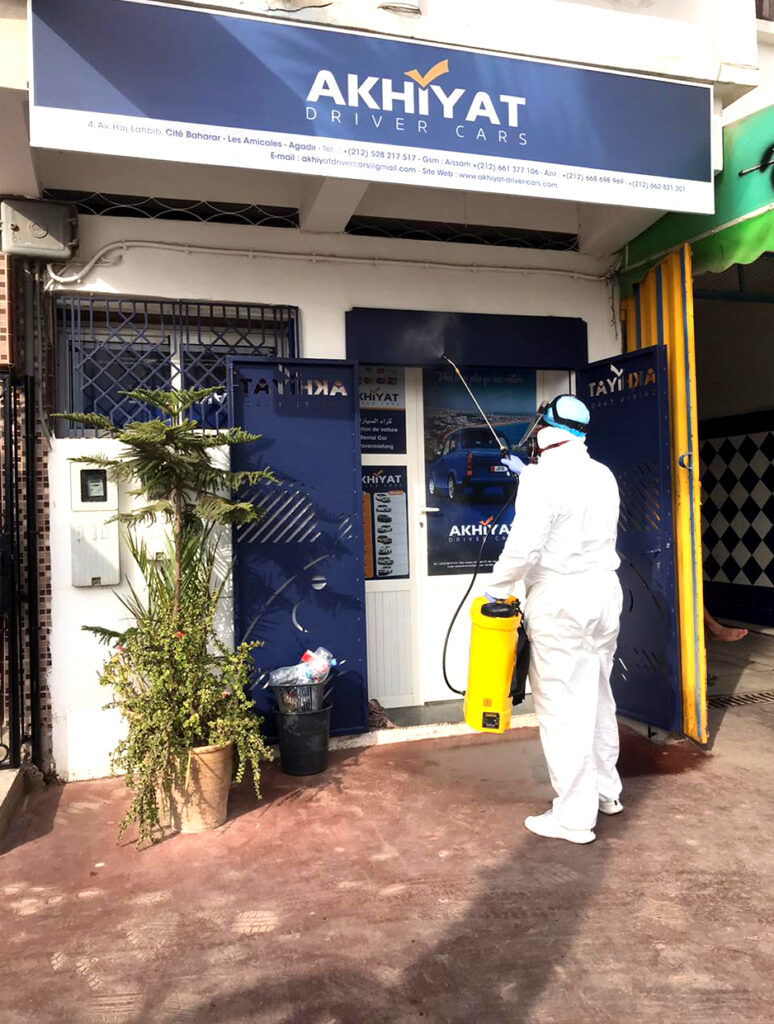 Aissam AKHIYAT

PubliéNovember 14, 2020

Covid-19
As we all know by now, hygiene and distancing rules are mandatory for all transport agencies in the vast majority of French-speaking countries and of course in Morocco.
The quarantine period had a strong impact on the number of reservations with transportation companies, drastic reductions in figures cases have been noted in the industry.
However, it has never been safer to rent a car, especially for those who apply and respect the regulations in force, which is the case for Akhiyat driver cars.
The safety of our customers is our main priority.
We follow a very strict health and safety protocol that we describe to you in detail below.
Measures taken by the company
respect the safety distance
1: First of all, it is very important to have a mask on before entering our location and before any conversational exchange.
2: When the customer arrives at our location, we respect a minimum distance of one meter, or more depending on the premises. Each customer has a safety space in order to avoid all physical contact and barrier gestures are strongly recommended.
3: Hand cleaning is required with a hydro-alcoholic gel provided by the agency.
These first measures are very essential in order to stop spreading the epidemic and keep everyone safe.
New management of rental contracts:
A new procedure is in place for the management of rental contracts :
1: Verification of the client's passport, ID, driver's license directly by mail or Whatsapp.
2: Editing of contracts on the basis of the elements transmitted, allowing a gain of time when signing and picking up the car at the agency.
3: Transmission of vehicle status via photos taken from different angles before booking.
Subsequently, the key, the papers and all the other elements will be delivered on the spot.
Disinfected cars with sanitary equipment.
We clean and disinfect all the cars very carefully once they are returned. Therefore, there is no risk to use our vehicles even if they are used by previous customers. In addition to that we provide a free set of bibs and an antiseptic (50 ml).
Sterilization of the office and team control.
We pay particular attention to the health of our employees, they are tested regularly to ensure the safety of everybody else. So far, we haven't detected a positive case among our staff. All of our locations are disinfected monthly with very strict precautions.
For any further information, you can contact our customer support at +212 528 217 517.