Moroccan tourism : strategic alliances in 2023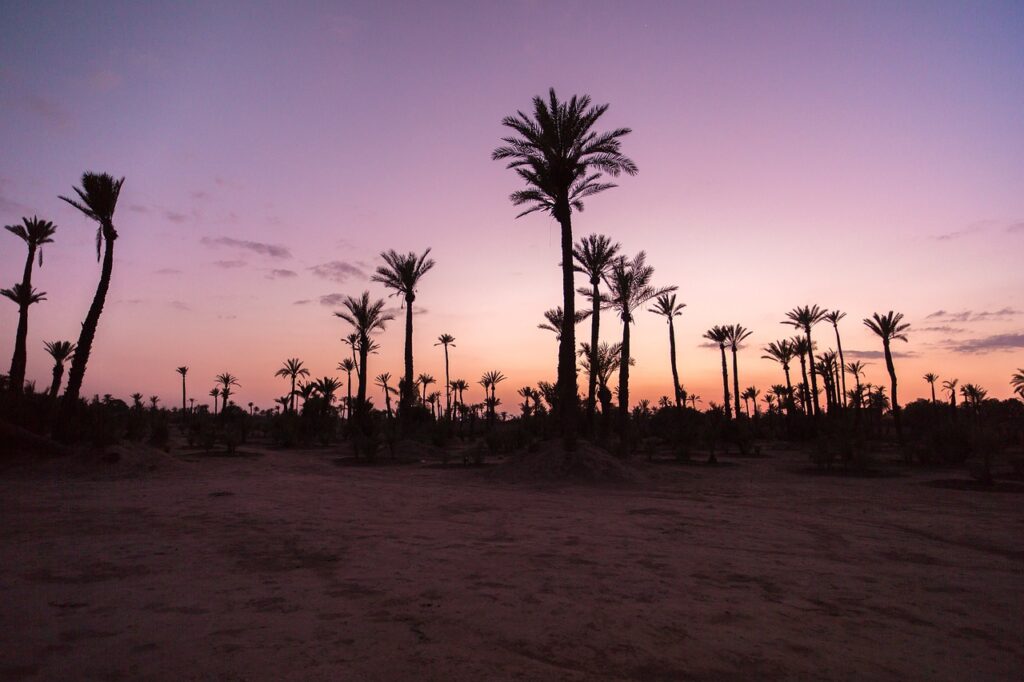 Aissam AKHIYAT

PubliéNovember 15, 2023

Automobile EN

Rent car

Tourism

Travel to Morocco
Discover with Akhiyat Driver Cars the strategic alliances that the ONMT has signed to develop the moroccan tourism in 2023. The latter targets several markets and aims to boost demand and increase tourist flows to Morocco.
Promoting Moroccan tourism in the German market:
New agreements with TUI Group and Condor were signed on the bangs of the ITB in Berlin. These include two agreements with the German giant TUI Group and the German airline Condor. They aim to launch several new weekly frequencies from Munich, Frankfurt, Düsseldorf and Hamburg to Agadir from October 2023.
These partnerships are in line with the remarkable results achieved by Moroccan tourism in 2022. The sector was able to recover 116% of foreign currency travel receipts and 84% of 2019 arrivals. Now is the time to accelerate growth, particularly in strategic outbound markets.
Developments in the Arab and Asia-Pacific markets:
Morocco has entered into a partnership with the Wego Group, a descriptive search engine based in Singapore and Dubai. The partnership was set up following the Arab Travel Market trade show in Dubai. It manages 76 sites or countries and uses over 22 languages or local currencies. In addition, the office has signed an agreement with Cozmo Travel, which has 90 agencies in the region. The ONMT has signed an agreement with the Nirvana Travel and Tourism group for Asian markets. The group plans to hold seminars and training courses for tourism professionals. It has also signed an agreement with Miki Travel, a Japanese travel service provider considered one of the pioneers in Asia.
As for the Australian market, the office has signed an agreement with the Intrepid Travel group. The latter specializes in nature and adventure travel.
Partnerships with two American giants to boost moroccan tourism:
As a result of these collaborations, Morocco is now included in the exclusive list of preferred destinations of two major networks. In fact, Virtuoso is the world's leading network of travel agencies specializing in prestige and theme-based travel. It is accessible by invitation only, and comprises over 1,200 travel agencies and more than 21,000 travel consultants in 54 countries in North America, Latin America, the Caribbean, Europe, Asia-Pacific, Africa and the Middle East. It is worth up to $32 billion.
Travel professionals are represented by Signature Travel Network in 470 stores in the USA and Canada, as well as 176 international member sites in Mexico, the Caribbean, Brazil, Greece, Colombia, India, Ireland, Norway, Poland, the UK, the Philippines, Australia and New Zealand. Together, the members of this network generate over $11 billion in travel sales every year.
Two new partnerships to end the year on a high note:
In the last quarter, the ONMT signed two major five-year partnerships with British tour operator JET2 and Spanish tour operator eDreams ODIGEO at the World Travel Market (WMT) in London. The first agreement aims to make Morocco the most popular destination on the British tour operator's routes. In the first year of the contract, 17 weekly flights are scheduled from various departure points in different parts of the UK. Over time, flight frequency is expected to increase to 28 flights per week. The second contract with eDreams ODIGEO aims to triple current annual targets, with annual growth of around 30%.
Outlook and objectives for Moroccan tourism in 2024:
2024 is the year of major tourism projects in Morocco. Tourism activity indicators have "steadily improved" this year, said Fatim-Zahra Ammor, Minister of Tourism, Handicrafts and the Social and Solidarity Economy, in Rabat on Tuesday. The sector recorded exceptional results up to the end of September last year, when the number of tourists arriving in Morocco reached 11.1 million, an increase of 44% on the corresponding period in 2022. 19.4 overnight stays were recorded in accommodation. million overnight stays, an increase of around 46%. The Minister also indicated that in 2024, his department will continue its efforts to implement the "new tourism roadmap" by developing operational mechanisms focused on leveraged financing.
Are you staying in Morocco and would like to rent a car?
Akhiyat Driver Cars is your partner and advisor throughout your trip. We'll be delighted to provide you with the best advice and solutions to help you get around with complete peace of mind.
Contact us now at :
From Morocco 06 61 37 71 06
From abroad 00 212 6 61 37 71 06
Or write to us at 4, Avenue Haj Lahbib, Cité Bahara Les Amicales, Agadir, 80000, MAROC.