Moroccan tourism in 2023 : a good year for recovery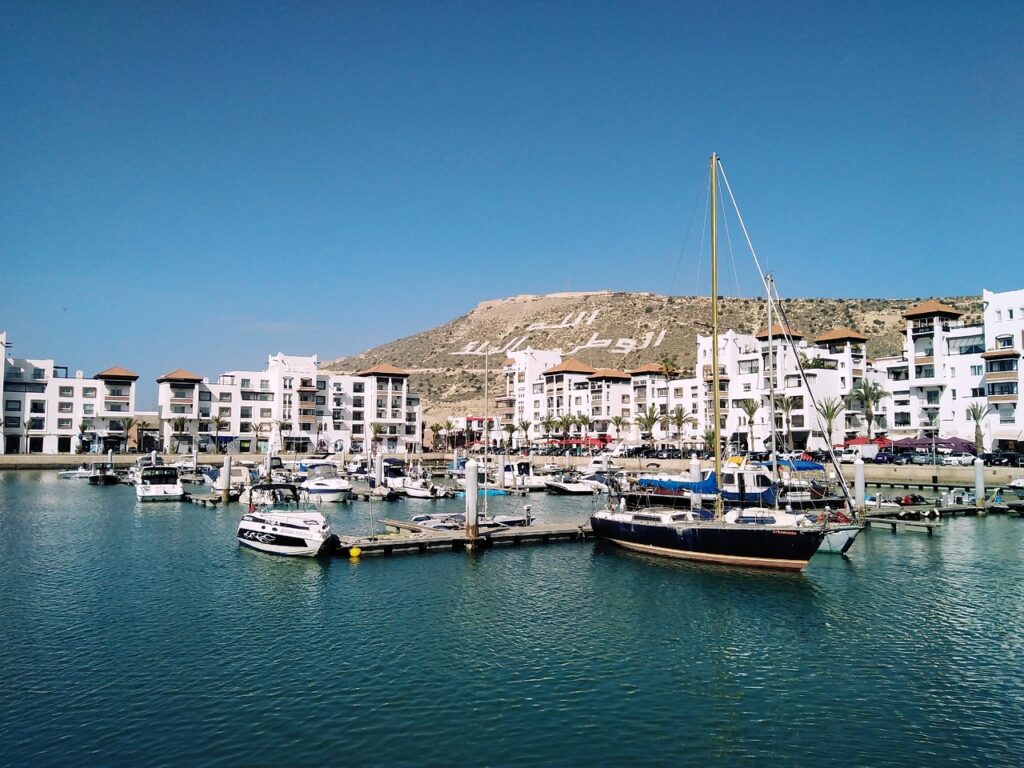 Aissam AKHIYAT

PubliéOctober 15, 2023

Rent car

Tourism

Travel to Morocco
Moroccan tourism in 2023 has recovered nicely. On July 6, 2023, the Moroccan Minister of Tourism, Fatima Zahra Ammor, declared that Morocco had achieved record tourism revenues in hard currency. This record amounting to around 94 billion dirhams (about $9.6 billion) during 2022, an increase of 19% on 2019.
Key figures for Moroccan tourism in 2023:
According to the tourism observatory, the number of tourists arriving at border crossings in the first half reached 6.5 million. A significant 92% increase on the same period last year, representing over 3 million additional tourists.
All major outbound markets performed strongly compared to S1-2022. Among these, France saw a 75% increase, attracting over 415,000 visitors. According to the Observatory's statistics for June 2023, Spain saw an increase of 180% with 407,000 additional tourists. The UK saw an increase of 100% with 167,000 additional tourists. Italy saw an increase of 141% with 101,000 additional tourists while the USA saw an increase of 111% with 94,000 additional tourists.
In addition, tourist arrivals at border crossings in June 2023 reached around 1.4 million. A strong increase of 20% on June 2022.
Key markets for Moroccan tourism in 2023:
According to the same source, Spain was the main market to contribute to this month's good performance. The country added 14 thousand more tourists, up 13% on 2022. France also recorded a 10% increase, adding 13 thousand tourists. The UK also contributed with a 27% increase, adding 11,000 visitors, while the USA recorded a 20% increase, adding 6,364 visitors. With an increase of 35%, Portugal attracted an additional 4,037 tourists.
However, Moroccan tourism in 2023 showed unfavorable results. Markets such as Belgium saw a decrease of -12% (2,000 tourists). Israel saw a decrease of -22% accounting for -1.5,000 tourists.
The country's main airports :
The Kingdom's three main airports, Marrakech Ménara, Mohammed V and Agadir Al Massira, welcomed 3.2 million visitors. This number represents 49% of total arrivals. Compared with the end of June 2022, these airports also recorded positive results. Records show an increase of 91% for Marrakech Ménara, 41% for Mohammed V and 79% for Agadir Al Massira.
As for UK airports, Marrakech Menara, Mohammed V, Agadir Al Massira and Tangier Ibn Battouta welcomed 656 thousand visitors, or 48% of tourist arrivals.
These recorded positive results compared to June 2022, with an increase of +18% for Marrakech Menara, +9% for Mohammed V, stability for Agadir Al Massira and +15% for Tangier Ibn Battouta, as indicated by the Observatory.
Strategic markets that Morocco aims to develop:
With regard to tourism promotion and techniques, the Minister explained that many advances have been recorded in 2022 and 2023, including in particular the launch of the "Morocco, Land of Light" campaign targeting 20 strategic markets, in addition to the signing of numerous partnerships with tourism. operators and digital travel agencies to ensure the attraction of 2.8 million tourists during the summer of 2023.
In addition, Ammor announced that 109 hotel units were inaugurated during 2022, representing a total accommodation offer of around 9,541 beds, a strong indication of the confidence of international players in the Moroccan locality's tourist attractions, she said.
To conclude, the promotion and investment are the two main levers of the 2023-2026 tourism roadmap, underlined by the implementation of numerous structuring projects, including upgrading skills, restoring the hotel offer and strengthening tourism development. operations and services.
Akhiyat Driver Cars, your partner for all your travel needs in Morocco:
We offer a complete and diversified range of services to accompany you throughout your trip. Contact us today at : 
From Morocco 06 61 37 71 06
From abroad 00 212 6 61 37 71 06
Or write to us at 4, Avenue Haj Lahbib, Cité Bahara Les Amicales, Agadir, 80000, MOROCCO.