Morocco launches Electronic Visa for 49 nationalities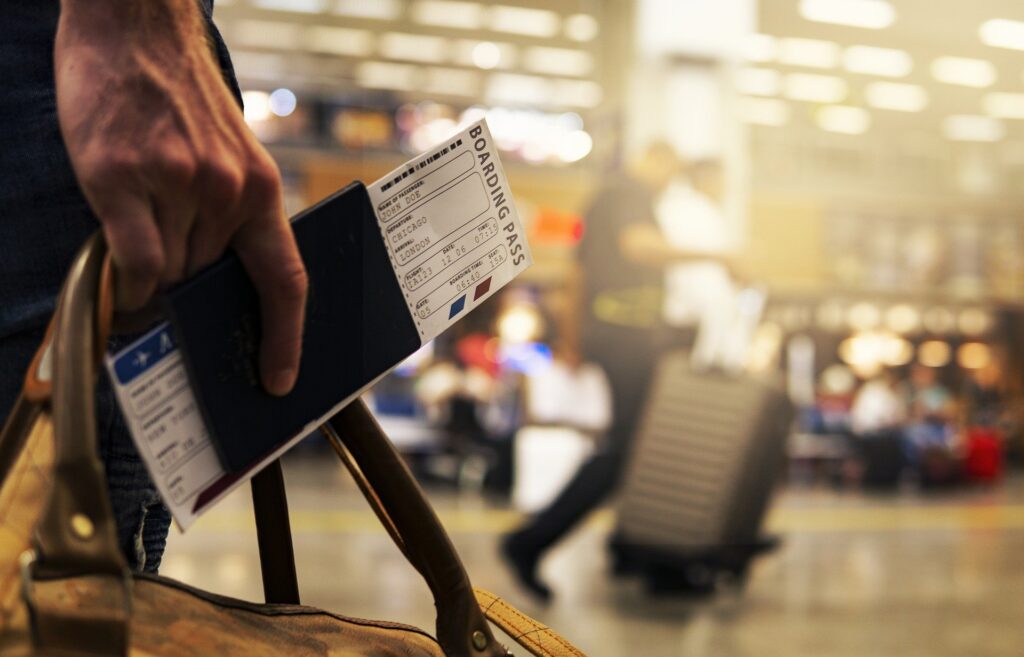 Aissam AKHIYAT

PubliéJuly 1, 2022

Rent car

Tourism

Travel to Morocco
The Moroccan government has announced that it will launch an electronic visa for Morocco on July 10, 2022. The online system will simplify the process of obtaining a visa for Morocco for citizens of 49 countries.
Morocco's electronic visa expected to boost tourism:
The introduction of an e-visa for Morocco was ordered by King Mohammed VI. The goal is to facilitate the issuance of tourist visas and increase tourist arrivals in the country.
"Foreigners wishing to visit Morocco are no longer obliged to go to consulates to collect a paper visa". Thus declared the spokesman of the Moroccan government during a press briefing.
The simplification of this procedure aims to reposition the country as a first choice travel destination. It will help to revive the tourism industry after a slowdown caused by the COVID pandemic.
Tourism accounts for a significant portion of Morocco's GDP. As a result, the government is keen to increase revenues from the tourism sector. In fact, the economic contribution of the sector has been estimated at about 8 billion dollars for the year 2021.
How to get your electronic visa?
The e-visa will be available through a simple online platform. The Moroccan Ministry of Foreign Affairs will be in charge of managing the platform. Therefore, an application form should only take a few minutes to complete with basic information about the person, passport and travel.
In addition, applicants will be able to pay the visa fee securely online. In most cases, online applications will be processed within 24 to 72 hours.
Once approved, the e-Visa allows the holder to stay in Morocco for up to 30 days. However, it can also be extended from the country for up to 6 months with multiple entries.
Who can apply for the Moroccan electronic visa online?
The e-visa for Morocco will be available for 3 categories of foreign citizens:
Foreigners who have resided in the European Union, United States, Canada, United Kingdom, Japan, Switzerland, New Zealand and Australia for a minimum of 180 days.
Foreigners residing in the United States, Australia, Canada, United Kingdom, Ireland and New Zealand with a Schengen visa valid for a minimum of 90 days.
Nationals of countries such as Israel and Thailand.
Not all foreign nationals need a visa for Morocco. Firstly, passport holders from more than 65 countries and territories, including all citizens of the European Union and nationals of the United Kingdom, the United States, Australia, and New Zealand, among others, can visit Morocco without a visa for up to 90 days.
Citizens of the Republic of Congo, Guinea and Mali can also enter the country without a visa. However, they must obtain an approved electronic travel authorization prior to their arrival.
Lastly, all other passport holders must have an approved visa to enter the country. This is regardless of the intended length of stay or purpose of the visit. Those who cannot apply for the Moroccan e-visa online will still need to submit visa applications. They will file their applications at a Moroccan embassy or consulate.
Travel now and book your car with Akhiyat Driver Cars :
Akhiyat Driver Cars will be happy to accompany you in all your travels. Whether you are in Agadir, Marrakech or Casablanca, we are your travel partner. Among our services, airport transfers, short and long term car rental and other high quality services. Finally, we offer you a delivery service wherever you are in order to guarantee you a great experience and a high quality service.
Make your reservation or share your inquiry by calling
Call from Morocco : 05 28 21 75 17
Call from abroad : 00 212 5 28 21 75 17
Or send us your mail on the following address :
4, Avenue Haj Lahbib, quartier Les Amicales,
Agadir, 80000, Morocco.