The best surf spots in Morocco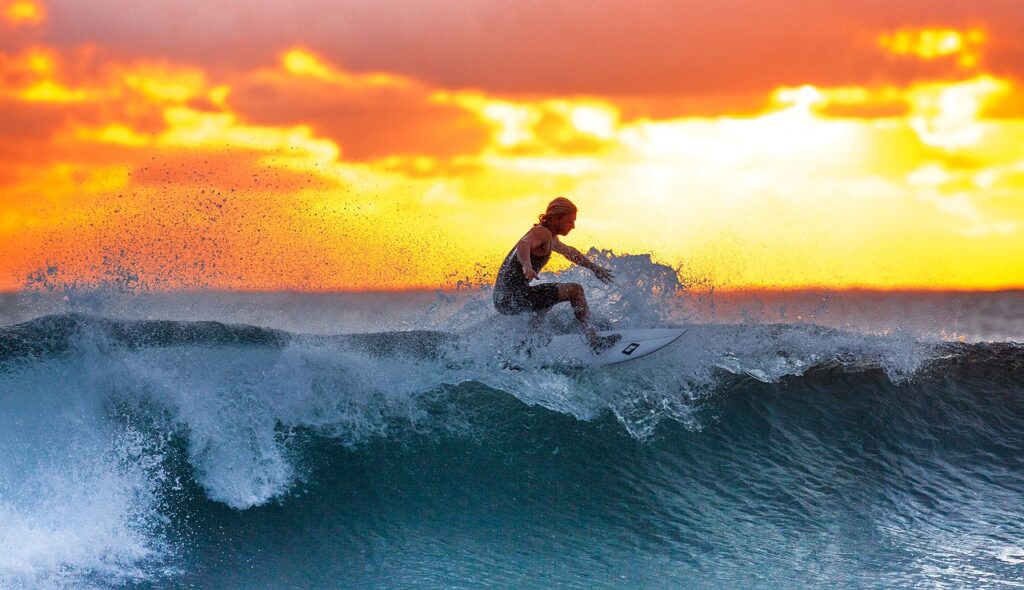 Aissam AKHIYAT

PubliéMay 31, 2023

Automobile EN

Rent car

Tourism

Travel to Morocco
Discover the best surf spots in Morocco with Akhiyat Driver Cars. Morocco is home to extraordinary surf spots and world-class waves. But it's also true that there are a large number of famous point breaks and beaches for beginners. So it's essential that you know which are the best surf spots in Morocco if you want to make the most of your next trip. Below is our selection of surf spots in Morocco. These Moroccan surf destinations offer everything from friendly beach breaks for beginners and intermediates to breaking waves for experienced surfers. These Moroccan surf spots are guaranteed to fill you up!
1. Essaouira, one the most loved surf spots in Morocco
Essaouira is a fantastic beach break for beginners in Morocco. Locals say it's a fun, accessible wave with lots of character. The bottom is soft sand and there are peaks left and right to be found. It's also best at high tide with a light northerly wind. As the swell increases in size, beginners can take shelter from the bigger waves by surfing at the north end of the beach (near the lighthouse).
2. Magic Bay, Insouane
Also known as La Baie, this is the most popular surf spot in the Imsouane region. The sandbanks make it an attractive option for beginners, as does the fact that it's a long right-hand wave that breaks continuously. Ripples can reach 600 meters when conditions are perfect, making it one of the longest waves in all of Africa.
3. Banana Point, Aourir
Banana Point is a right-hand pointbreak that is situated close to the community of Aourir. The only difference between this one and others in this article is that Banana Point has no current and is relatively easy to use – making it ideal for all levels (including beginners).
4. La Source, Taghazout
A-frame peaks and beginner-friendly walls are both available at La Source. These mountains build gradually before breaking. The waves on a surf trip to Morocco are perfect for beginning surfers because these peaks climb gradually before breaking closer to shore. There are also rights and lefts, but lefts are rarer.
5. Panoramas, Taghazout
Panoramas is a right-hand sandy point on a long beach. When it's small, it's a great place for intermediate surfers to hone their skills or for beginner surfers to take the next step towards a certified shredder. The atmosphere is very cool and, curiously, it's not as crowded as the nearby beaches. As the swell rises, the wave becomes more powerful, so don't forget to check the forecast before you go.
6. Hash point, Taghazout
This well-known pointbreak wasn't named for its famous hash browns. Rather, it's said that many people would surf here instead of walking to Anchor Point. This quick right, which is located in the center of Taghazout, performs nicely with a medium-sized to large swell when the sand is in the proper location. Fun and smooth with some racy sections, this is a classic intermediate surf break in Morocco.
7. Mysteries, Taghazout
Just north of Anchor Point lies Mysteries – a world-class righthander that breaks on the reef. It's said to be more accessible than other waves in the area, with ripples that stretch over 200 meters and barrel sections. Hollow and fast, it's an ideal spot for confident surfers looking to have a blast.
8. Anchor Point, Taghazout one of the most famous surf spots in Morocco
At this point, you're probably praying for a hard-hitting beach break, but we're sorry to say that Morocco's most advanced surf spots are all point breaks. After all, practicing how to ride a point break is the entire idea of Moroccan surfing! However, Anchor Point is arguably the most recognizable point break in this region of the world. On days when it's frequented, it produces legendary ripples thanks to the sand and reef bottom, as well as the fact that it holds the swell that's well overhead. There are barrels, soak takeoffs, carving segments and more. If there's one beach break or point break among all the Moroccan surf spots mentioned in this article that's worth surfing, it's this one. A challenging but rewarding wave for experienced surfers.
9. Boilers, Taghazout one of the best surf spots in Morocco
People staying at surf camps in Morocco whisper the name "Boilers" in hushed tones. The reason is that this break is the site of a sunken wreck, whose boiler (or steam generator) can be seen in the take-off area. Difficult but incredibly scenic, Boilers is a wave for experienced surfers. There's a strong current when it's big and the reef is shallow. The downside is that it's possible to get hurt, but the upside is that the tube is hard. The quicker you'll be able go on a wave at Boilers, the more likely you're to urge through the barrelling segments and come out unscathed. If you're surfing in Morocco and want to test yourself, Boilers is the place to be.
10. Desert Point, Arhoud
While almost all beginner surf beaches and point breaks in Morocco are known for their quality and beauty, Desert Point is known for its fickleness. Don't be put off by the fact that it doesn't break as often as other waves. This wave (for experienced surfers only) can produce a near-perfect ride when it presents itself. Look for it at low tide, when the swell is over a meter. You'll be rewarded with 500-meter-long walls that can make (or break) your surfing trip to Morocco.
Contact us now and book your vehicle:
Feel like embarking on a tour of the best surf spots in Morocco? Contact us now on :
From Morocco 05 28 21 75 17
From abroad 00 212 5 28 21 75 17
Or write to us at the following address:
4, Avenue Haj Lahbib, Cité Bahara Les Amicales, Agadir, 80000, MOROCCO.