The Best Surf Destinations In AGADIR !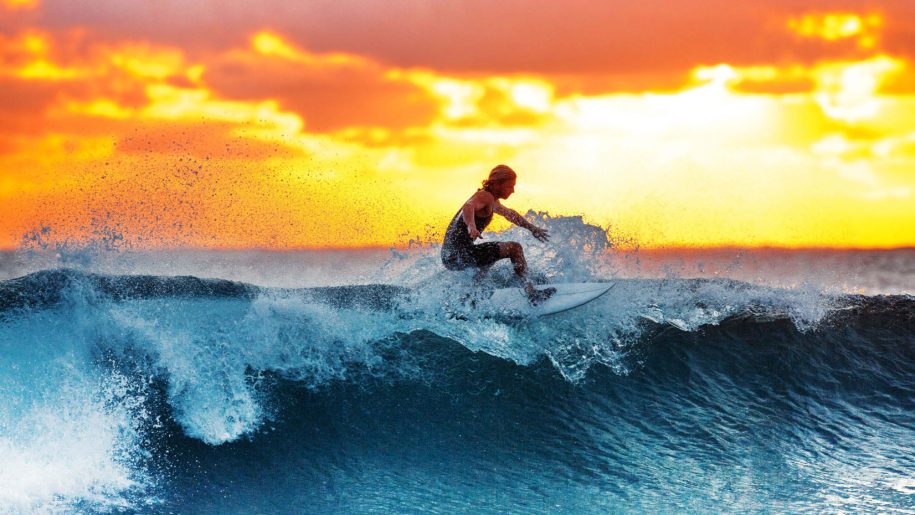 Aissam AKHIYAT

PubliéOctober 16, 2021

Tourism
Agadir is known for its sandy beaches. When it comes to surfing, there are some incredible destinations all around the world. Taghazout is deemed the country's capital of surfing. Taghazout was originally a traditional Moroccan fishing village. But then came the 50s and 60s, and along with that, the hippy movement. Artists, writers, musicians, and adventurers flocked to the coastline, and it was only a matter of time before the surfing culture took root. The surfing culture is clear to see from the moment you arrive .
The city and the surrounding areas are also known for having some of the best surfing destinations in the country.
In this article i'm going to describe some of most known spots for great surfing in and around Agadir.
Anchor Point
It is only right that we begin with the most famous surf spot in Morocco. It is a world-class break, which lights up when there is a presence of a medium to large northwest swell. An endless succession of cutback hooks and speed walls present themselves with a section that is more sandy down the point, providing occasional green rooms. The right-hand point break offers some incredible surfing where you can ride the wave for almost a kilometre.
Killer Point
This is another surf spot in Taghazout that is recommended for experienced surfers. This renowned point break is named after the pod of Killer Whales that occasionally visit the area. In Taghazout, this is possibly the most consistent out of all of the point breaks. You can expect a short left and a sectioning right from the peak in front of the cliff when there is a low tide on small swells. The vertical walls then rumble down when the swells pick up.
Banana Point
Close to Tamraght, north of Agadir, in a small village known as Banana Village ​​The wave there is probably the best beginner surf. You can expect gentle right curls around the point, providing easy entry for a long ride into the beach. This spot copes well with swells of all sizes, and it is a favourite amongst long-boarders. You will have a lot of fun honing your skills there.
Devil's Rock
Another break near Tamraght, Although this surf spot may have a devil in the name, there is certainly nothing devilish about this surf spot. this surf point is a great place for both beginners, as well as intermediate surfers. It has a beach break with a sandy bottom and definitely one of the most welcoming surf spots in Morocco, as there are plenty of facilities on the beach. You may even see the odd camel strolling past as well!
Panoramas
If you are centrally located in Taghazout itself, this is going to be the most easily accessible wave for you. The peak breaks quite close to the shore, as it reels around the point. The rip can be rather strong when there are bigger swells. However, you can counteract this by jumping in off the rocks, saving yourself paddling against the current. Make sure you keep an eye on the coast, though. You do not want to find yourself swept off the peak and away from the line-up.
La Source
Yet another Taghazout wave, a place that I recommend for intermediate surfers. La Source has mainly right-hand waves, though it is possible to experience some from the left too. This is an A-framing peak, which is playful and probably one of very few waves in Taghazout that provide goofy footers an opportunity to ride on their front-side. This surf spot is only a short drive to the north of Taghazout. The peak here breaks both right and left over a rocky reef. It is best suited to a shoulder high, small swell, and it is best when the wind is blowing offshore gently.
Boilers
You will definitely have a lot of fun at this surf spot. It is located North of Agadir and close to Tiguert. You can expect a hectic entrance and exit, as well as big, fast walls. If you are looking for big waves, this is definitely the best spot. You can expect big vertical lips and a speed wall because of the winds funneling down from the mountains. This is a strong and powerful right hander, which then washes onto a strong shallow reef. Watch out for sharp rocks and sea urchins and see if you can spot the shipwreck near the start of the wave.
Draculas'
With a name like Draculas, you were probably already expecting this to be one of the more challenging surf spots. The area gets its name from the vampire teeth shaped rocks. This area is not for the faint hearted, as it is a fast right hander that pushes some large and punchy sets.
Tamri
In addition, Tamri which is located between Taghazout and Imsouane, its reef break has both left and right waves. It is one of the country's best kept secrets, offering surfing all year round on endless rolling Atlantic swells. You will find one of the best longboard waves in the world in this little fishing village. Compared to busy Taghazout and the crowded Agadir, this is definitely the place to visit if you are looking for a serene surf holiday. However Tamri is the best place to surf when everywhere else is quite flat; you'll almost always find a decent wave there during the surfing months (October to April).
However, you can always find somewhere to surf in Morocco, no matter what time of year it is. Although, if you are a more experienced surfer we recommend visiting in the winter months.