Top Touristic Cities To Visit In Morocco: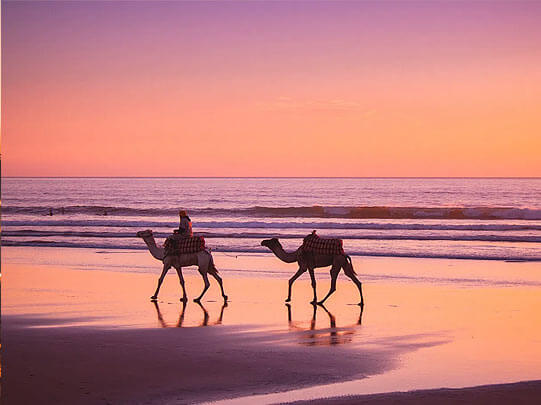 Aissam AKHIYAT

PubliéNovember 10, 2021

Rent car

Tourism

Travel to Morocco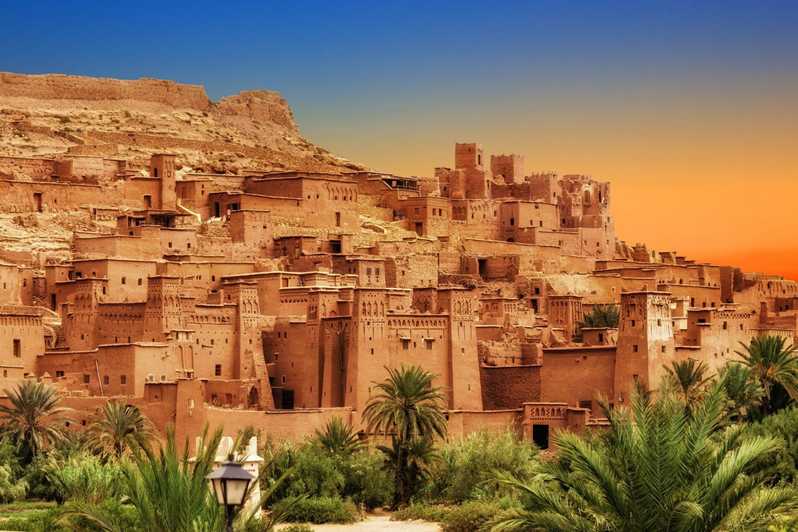 Apart from being a touristic country, Morocco is also known by its beautiful culture and welcoming people. Because of the historical colonization, Morocco's touristic cities have deferent traditions and themes; each city is also deferent from the other starting with its beaches to its SAHARAS, and before visiting a new country you must know exactly where to go to have the best of your experience. In this article we are going to take you on a journey to top touristic cities that in morocco that you must visit.
CHAFCHAOUN: The Bleu Pearl
Chafchaoun is a mesmerizing tourstic city in northwest Morocco and located between TANGER and TETOUAN, ChefChaouen is an Amazigh nickname that consists of two words, "chef" which means 'look' and "Chaouen" which means 'horns' referring to the two mountains of the area.
However CHEFCHAOUEN IS known also as "the blue pearl" of morocco thanks to its traditional blue painted houses.
Tales say that Jews and Moorish fled to CHEFCHAOUEN to escape the ethnic and religious cleansing against non-Christians and chose the blue color as a symbol of peace and tolerance.
While being there you enjoy the unbeatable panoramic views and hike its mountains and don't forget to explore the traditional souk if you are a collector of souvenirs.
OUARZAZAT
Ouarzazat is a city south of Morocco's HIGH ATLAS Mountains, it is known by its Kasbahs since the 19th century, large oasis and a cloudless blue sky. Back with time, OUARZAZAT was a crossroad for African traders seeking to reach northern cities in Morocco and Europe.
And visiting its Kasbahs is a must; a trip to Ait Benhaddou Kasbah for example will be a wonderful experience. It has been declared as a world heritage site by the UNESCO.
Ouarzazat is called little Hollywood of morocco because of the atlas studio were several of worldwide famous movies and series were shot which adds to the city a touristic touch.
fez
Fez was the capital of morocco until 1925 and it is been considered the spiritual home of the country. It was founded by IDRISS the first and it is one of the best touristic cities in morocco.
The city is the most ancient city in morocco; it is so rich in culture, traditions and more. It has one of the first universities in the world. If you are a history lover, FEZ is the right choice to explore the oldest medieval medina.
In addition, here are some places to visit in fez
Al Quaraouiyine mosque
Chouara tannery
MERENID Tombs
Mellah
…
DAKHLA
DAKHLA is a beautiful Moroccan city located in the south, it has kilometers of beaches that expand from one side of the town to the other, if you are a kite surfing lover and diving, DAKHLA is definitely your best destination since it holds all different of water activities.
above all, If have ever visited DAKHLA before , there is no doubt that you had an amazing experience while riding buggy quads in middle of desert and enjoying the Saharan delicious tea.
The following are the activities you can do while you are in DAKHLA:
White dune kiting
Fennekite
Sailing
Kite boarding
MERZOUGA:
MERZOUGA, the door to Erg CHEBBI which is a huge stretch of sand dunes, is a small village in the southeastern of morocco it is known by its largest natural underground body of water and it has been described as the desert theme park.
If you decide to go there you will be fascinated by the magical desert beauty in their camps while enjoying looking at stars in clear sky.
In addition to riding camels, you will get to dance on the rhythms of the spiritual GNAWA music.
Tales say that the village was a tropical jungle, until a poor woman came ask
Camel ride
Traditional market
Explore GNAWA music
Visit nomad tent
Quad riding
In conclusion, Morocco is a beautiful country where touristis are always welcomed all year seasons. while you are there you will be able to have an amazing experience with their culture and traditions, the magic of the country relies on the old buildings and traditional souks, the blue beaches and skies , and of course the generosity of its people. in order for you to have the best of your trip to morocco with your partner or your family, Akhiyat Driver Cars is offering you a car rental with the best prices, and picking you up from the airport is one of our priorities.