Travel to Morocco: rent your car in Agadir, Marrakech and Casablanca.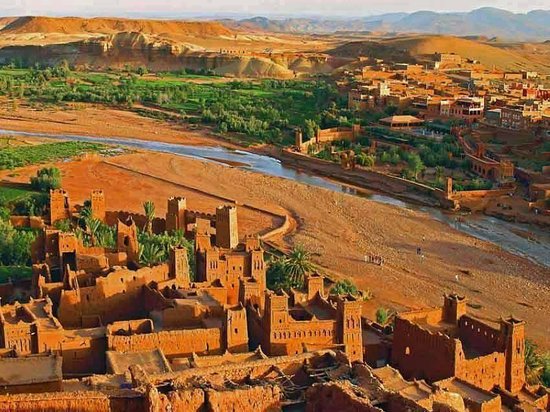 Aissam AKHIYAT

PubliéNovember 28, 2020

Rent car

Tourism

Travel to Morocco
Morocco, a North African country bordering the Atlantic Ocean and Mediterranean Sea, is distinguished by its Berber, Arabian and European cultural influences.
Marrakesh's medina, a mazelike medieval quarter, offers entertainment in its Djemaa el-Fna square and souks (marketplaces) selling ceramics, jewelry and metal lanterns.
Casablanca is a hefty mix of architectural treasures that glisten with gold in the sunshine and near-decrepit old buildings. A sprawling city that brims with a cosmopolitan flair, Casablanca is Morocco's largest city and most hectic port.
With approximately 340 days of sunshine a year and six kilometres of soft white-sand beaches, Agadir is Morocco's premiere beach resort.
Nestled among the verdant valleys of the Great Souss and with the majestic range of the Anti-Atlas rearing up behind it, this modern, cosmopolitan city has all the attendant pleasures, thrills and luxuries you could ask for.
Need to move around the city and regions? No need to wait for a taxi, public transportation, and follow a schedule! All you have to do is book your rental car for as long as you're staying,Also, having the guarantee of a new vehicle for your holidays is ideal, why ? Here are some obvious reasons :
Avoid mechanical breakdowns, and ruining your vacation !
Having GPS equipment improves Safety and helps saving your time without having to use an old fashion map.
Enjoy your ride with a small car, an SUV, a sedan or even more luxurious cars.
Programm your reservation as desired, the pick-up, the drop-off, and there is no need to rent a car for a whole week.
The period of the reservation is totally up to you, no strings attached.
*Receive a technical support and vehicle replacement in case of a problem.
The more interesting part about car rental in Morocco is that the prices are much lower compared to European countries.
The Akhiyat-Driver-Cars agency is at your entire disposal.
No need to look everywhere for a rental agency while planning your vacation, Akhiyat- Driver-Cars offers you a large choice of places for the pick-up or the drop-off of the vehicle.
Online reservation can benefit you from all our services. We can pick you up from anywhere, train station, hotel, airport and other key locations in Agadir, Marrakech and Casablanca.
There are 4 great advantages of booking our car rental company:
1) You can rent your vehicle in Agadir, Marrakech and Casablanca, the quality of our customer service is the same.
2) You have access to all services that improve the comfort of your journey.
3) You will be assisted by professionals who will listen to your needs.
4) You will have access to a car lot full of vehicles at very good prices, low costs are also available
Our company also offers minibus transfers for your trips from short to long periods.
To make a reservation, or if you have any questions, you can reach us from 8 am to 11 pm, 7 days a week at the following number :
From Morocco 06 61 37 71 06
From abroad 00 212 6 61 37 71 06
The head office is located at : 4 Rue haj lahbib, cite les amicales Agadir – 80 000 MOROCCO.