Visit Agadir in 2023, the city gets a makeover!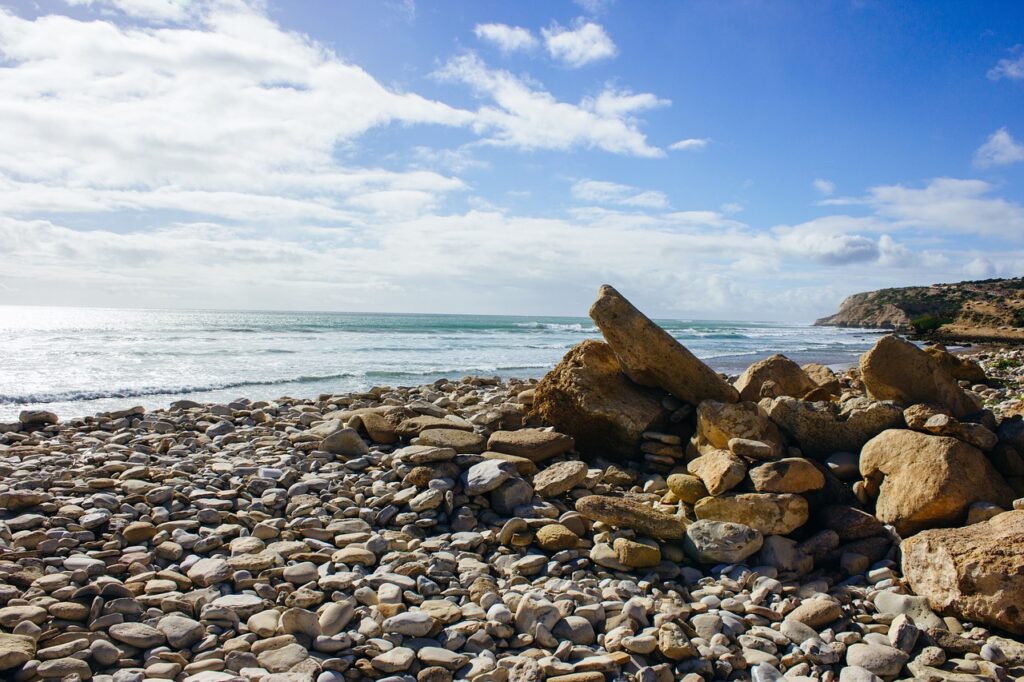 Aissam AKHIYAT

PubliéJuly 15, 2023

Rent car

Tourism

Travel to Morocco
If you're planning your trip to Morocco, we recommend you visit Agadir in 2023. By reading this article, you'll discover the best things to do in Agadir. You're sure to be drawn to this amazing city and want to get there.
Why visit Agadir in 2023?
Almost completely destroyed by an earthquake in 1960, this once sleepy fishing port (it still claims the world's largest annual sardine catch) has been rehabilitated and rebuilt to become Morocco's premier seaside resort. With its increasingly sophisticated tourist infrastructure and growing range of quality hotels, restaurants and nightclubs, it would not be out of place on the Costa del Sol!
What activities can you enjoy while visiting Agadir?
Its main attractions are, of course, its six miles of golden sand, wide and impeccably clean. But don't forget a good swim and a pleasant climate, especially in winter. The bay is sheltered from the Atlantic breakers, which makes it even more pleasant.
Agadir now attracts as many tourists as the rest of the country put together. It has an international airport, is easy to get to and is not unpleasant as a leading seaside resort.
It is, however, a convenient starting point for excursions to Taghazout, one of the country's magnificent southern regions. This exceptional village, which is not as far away as Agadir (about 17 km), is home to a number of surf hostels. Here you can take surfing lessons or rent a surfboard. There are also stores where you can buy surfing equipment.
Examples of places to discover in Agadir:
Agadir Oufella : In the center of Agadir, you'll find one of the most historic places to visit in Agadir: Agadir Oufella – Raised granary and its impressive view over Agadir Bay. Built in 1540 by Mohamed Ech-Cheikh, a monarch of the Saadian dynasty, this fortress overlooking the city of Agadir was designed to protect against attacks by Portuguese colonists. The 1960 earthquake destroyed the citadel, leaving ruins in its wake. The ramparts were restored, and the interior of the fortress is now undergoing major restoration work.
Jardin d'Olhao : You might not expect Portuguese influences in the middle of Morocco. However, the magnificent gardens are an integral part of the urban landscape. This splendid public park includes lovely green spaces, a playground and beautiful gardens filled with vibrant flowers.
Souss-Massa National Park : From herds of oryx and gazelle to flocks of ibis and ostrich. The many animals that inhabit the Souss-Massa National Park are always exciting to see. A visit to this magnificent natural area offers spectacular views of the dunes and seashore. You'll have incomparable opportunities to observe the flora and fauna.
What projects have been developed to ensure a pleasant stay in Agadir?
As part of the Urban Development Program (PDU) for the city of Agadir 2020-2024, a number of projects have been launched. These include the development of the Ibn Zaidoun urban park, the construction of 20 community playgrounds in the city's various districts, the creation of green spaces in Anza, Bensergao and Tikiouine, as well as public squares in several neighborhoods.
In addition, the Talborjt municipal market was rehabilitated, the Al Inbiâat underground parking lot was built, and a number of hoppers and the first High Level Service Bus (BHNS) line were completed. Last but not least, the completion of the Tourist Information Center and the administrative complex at Agadir beach, and the inauguration of the Museum of Reconstruction.
Would you like to visit Agadir in 2023?
Akhiyat Driver Cars is at your service to accompany you throughout your stay. Contact us now to reserve your vehicle and embark on a new adventure with family and friends.
From Morocco 05 28 21 75 17
From abroad 00 212 5 28 21 75 17
Or write to us at the following address: 4, Avenue Haj Lahbib, Cité Bahara Les Amicales, Agadir, 80000, MOROCCO.