World Tourism Day 2023 in Riyadh : Focus on green investment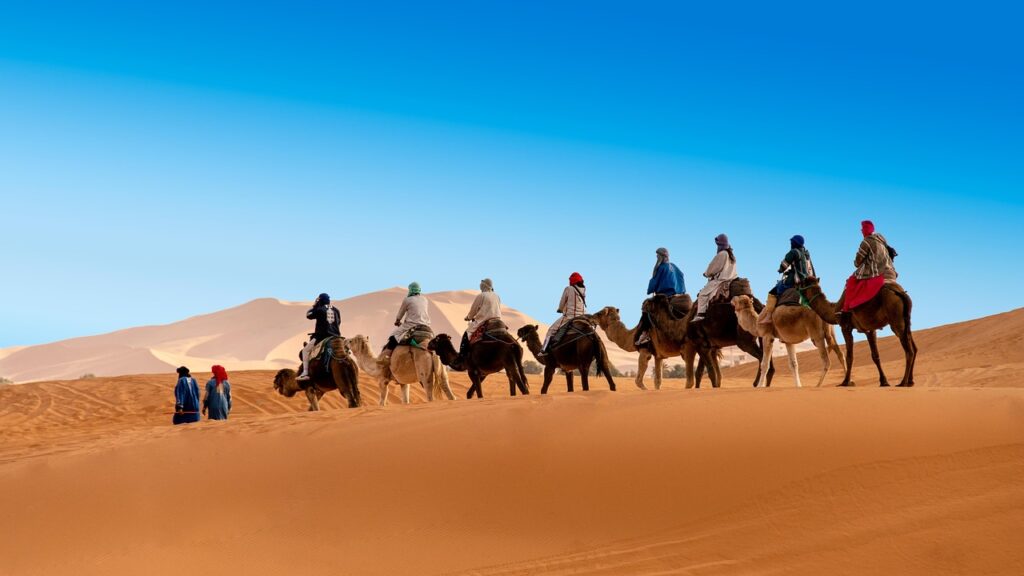 Aissam AKHIYAT

PubliéSeptember 30, 2023

Rent car

Tourism

Travel to Morocco
World Tourism Day 2023 is an opportunity to celebrate the sector's essential role in promoting peace and prosperity.
World Tourism Day 2023 is celebrated on September 27. The tourism sector is an essential component of the GDP of most countries. It employs one in ten people on Earth, according to the United Nations World Tourism Organization (UNWTO).
Theme and significance of World Tourism Day 2023
This year, the global industry will gather around the theme of "Tourism and Green Investment".
The UNWTO has identified investment as one of the key priorities for tourism's recovery and future growth and development. For World Tourism Day 2023, UNWTO is highlighting the need for more and better targeted investments. These includes people, planet and prosperity.
World Tourism Day 2023 will launch a call to action for governments, multilateral financial institutions, development partners and private sector investors. The goal is to unite around a new tourism investment strategy.
UNWTO member states will mark the occasion in every region of the world with a series of special events and programs.
Zurab Pololikashvili, UNWTO Secretary-General, declared that the importance of tourism to our economies and societies has never been greater. Its potential is enormous. That's why, on World Tourism Day, we celebrate tourism's ability to stimulate growth. We do that while emphasizing the vital need for investment to ensure that this growth is inclusive and sustainable."
World Tourism Day 2023 program:
World Tourism Day 2023 promises to be the biggest celebration to date. Over 100 member states, including more than 50 tourism ministers, will be present at UNWTO. They will be joined in Riyadh by high-level representatives of the tourism private sector, from the Middle East region and around the world.
Saudi Arabia will welcome delegates to the 43rd World Tourism Day 2023 as host country. The kingdom has organized a conference on this year's theme. In addition, delegates will take part in several conferences over two days.
Conversations will focus on the importance of investment:
Investment for people (by investing in education and skills), making investments in sustainable infrastructure and accelerating green transformation for the planet.
For prosperity (by investing in innovation, technology and entrepreneurship). In Riyadh, UNWTO will present its Global Framework for Investment in Tourism. It will host a series of high-level roundtables focusing on the challenges and opportunities of investing in tourism.
The official World Tourism Day celebrations will also see the announcement of the winners of the first UNWTO "Women in Tech" start-up competition for the Middle East.
History of World Tourism Day
The first edition of this event was organized in 1980. As a global day of observance, it provides an opportunity to celebrate the sector's role in promoting peace and prosperity. UNWTO's world regions take it in turns to host the official celebrations, always revolving around a relevant, topical theme.
September 27 marks the day of the signing of the Organization's Statutes, which became the UNWTO.
Tourism: how to invest to contribute to the SDGs?
The opportunities for strategic investment in this triple dimension are immense:
For people, by investing in education and skills: By 2030, the global tourism workforce will need millions of hospitality graduates, and an additional 800,000 jobs a year will require specific vocational training. For these reasons, we need to invest in people, as they are the foundation of tourism, so that everyone who wants to be part of the sector has the same opportunities to access quality tourism training, anywhere in the world.
For the planet by investing in sustainable infrastructure and accelerating green transformation: Looking ahead, the need to reduce emissions offers a $24.7 trillion investment opportunity in the green building sector in emerging market cities by 2030, of which hotels, resorts and restaurants account for $1.5 trillion. In addition, tourism faces numerous investment opportunities linked to new solutions and technologies to decarbonize the sector, as well as to ensure climate-resilient infrastructure through adaptation solutions.
For prosperity by investing in innovation, technology and entrepreneurship: digitization and innovation programs are a strategic priority to support young people and women in particular, who are key to improving the skills of the tourism sector's workforce. In addition, the overall need to increase investment in programs that support and encourage entrepreneurship and generate opportunities for innovation is highly necessary in the tourism sector.
Akhiyat Driver Cars, your advisor to optimize your itineraries during your trip to Morocco:
Akhiyat Driver Cars is at your disposal to accompany you throughout your trip. We provide a wide range of services and relevant advice to help you get the most out of your trip at minimum cost. Don't hesitate to contact us by phone:
From Morocco 06 61 37 71 06
From abroad 00 212 6 61 37 71 06
Or write to us at 4, Avenue Haj Lahbib, Cité Bahara Les Amicales, Agadir, 80000, MOROCCO.